The Library arranged with Wiley, a leading publisher of academic journals, to provide a talk for staff and postgraduate students on open access publishing.
Speaker: Ms Rachel Burley, Vice-President & Director, Open Access, Wiley
Time: 2:30 p.m. – 4:00 p.m.
Language: English
Venue: Open Forum, Learning Garden, LG/F, University Library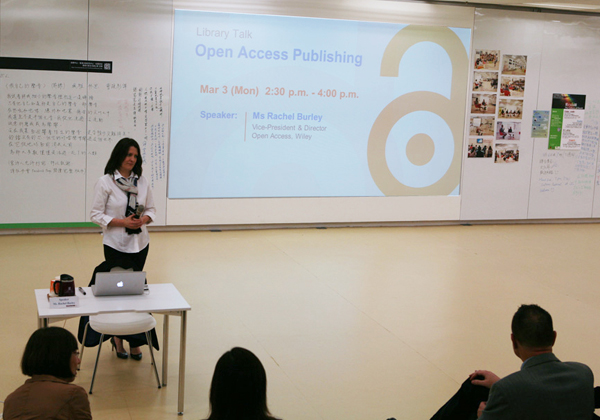 ...