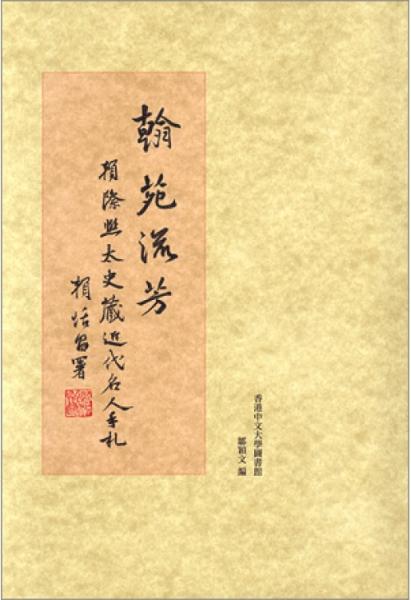 Edited by Chau Y. W.
CUHK Library, The Chinese University of Hong Kong, 2008
Description:
This book is a collection of 78 letters to Lai Chi-hsi handwritten by distinguished contemporaries including scholars who continued to follow Puyi, the last emperor of China, after the 1911 Xinhai Revolution, and those who moved to Hong Kong and Macau. Subjects of the letters range from greetings to discussions about the political situation. The letters are valuable first-hand information about the history and culture of contemporary China.
Lai Chi-hsi (1865 – 1937) was a Hanlin scholar admitted through the imperial exam in 1903. He moved to Hong Kong after the 1911 Xinhai Revolution, established the Chinese Department at the University of Hong Kong and founded the Hok Hoi Library as well as the Tsung Tsin Association. His devotion to promoting Chinese culture is well-respected.
Library call number: DS764.23.L34 A4 2008