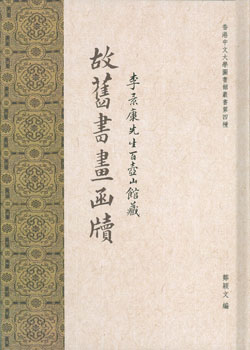 Edited by Chau Y. W.
The Chinese University Press, 2009
University Library Series No.4
Description:
Li King-hong (1890-1960) was a Chinese educator and was dedicated to the promotion of Chinese education in Hong Kong throughout his life. He was appointed the first Headmaster of the Government Vernacular Middle School in 1926. This book compiles, transcribes and annotates the letters and paintings which Li and his friends exchanged. The collection was previously housed in Li's study — "The House of a Hundred Teapots." These letters and paintings offer glimpses of the educational, cultural and literary scenes in Hong Kong before and after World War II.
Library call number: ND1049.L4794 L525 2009