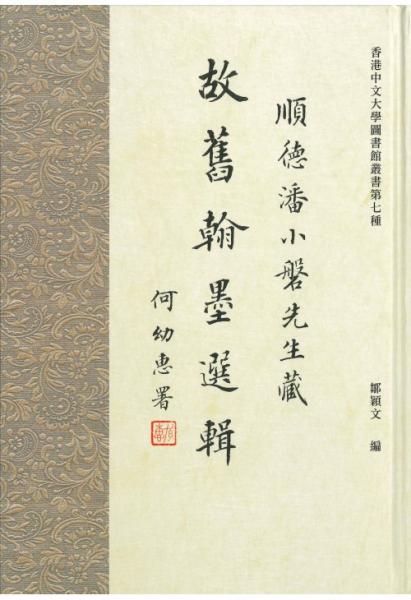 Edited by Chau Y. W.
The Chinese University of Hong Kong Library, 2017
University Library Series No.7​
Description:
This volume compiles, transcribes and annotates the one hundred and seventy-seven works of poetry and calligraphy which Poon and his eighty-nine friends exchanged. Poon Siu-poon (1914-2001), a native of Shunde in Guangdong province, was an expert in classical Chinese literature. He taught Chinese at Shue Yan College, and gave public lectures on Classical Chinese literature in Hok Hoi Library, in university extra-mural departments, and at Radio Television Hong Kong. Poon travelled extensively and was active on the local literary scene with frequent poetic exchanges with local and overseas writers. The literary works collected in this book not only preserve the manuscripts and arts works of literati of the last century, but also offer glimpses of the cultural and literary scene in Hong Kong in the 1970s and 1980s.
Library call number: NK3634.A2 S58698 2017