Speaker: Ven. Ajahn Brahm
Date: 9 March 2016 (Wed)
Time: 6:30 p.m. - 8:30 p.m.
Venue: Learning Garden, LG/F University Library
In this presentation, Ajahn Brahm, a world renowned teacher and author of a number of international bestsellers, will use anecdotes seasoned with humour, and strategies proven by time, on how to live a happy and meaningful life. There will be a Q&A session afterwards. You may even be able to receive a book with his autograph! So what are you waiting for? Seats are limited -- register NOW!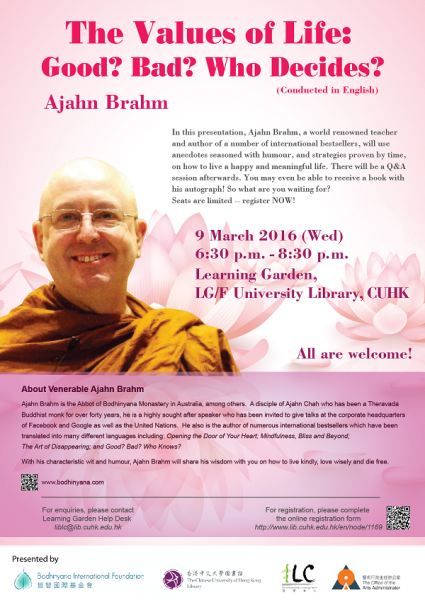 Presented by
Bodhinyana International Foundation, The CUHK Library, The Independent Learning Centre and The Office of the Arts Administrator