Artists: The Divinity School of Chung Chi College students
Date: 14 March - 30 April 2018
Venue: New Asia College Ch'ien Mu Library
Exhibition Statement:
Self and Gender awareness in our life journey is a long discovery process. Some relates to our childhood development and some turns to our future adulthood achievement. Some can be traced from structural constraints including religious aspect. During a course of "Gender and Ministry," a group of divinity school students through an art workshop made their self-formation picture books to connect with their inner selves.
Poster: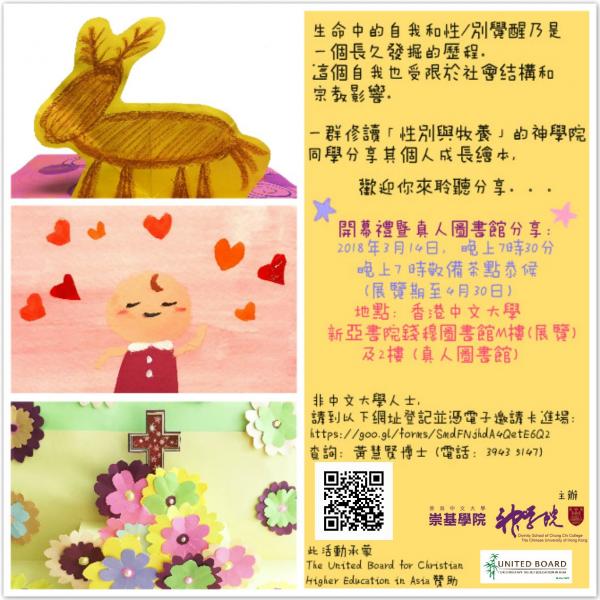 Exhibits: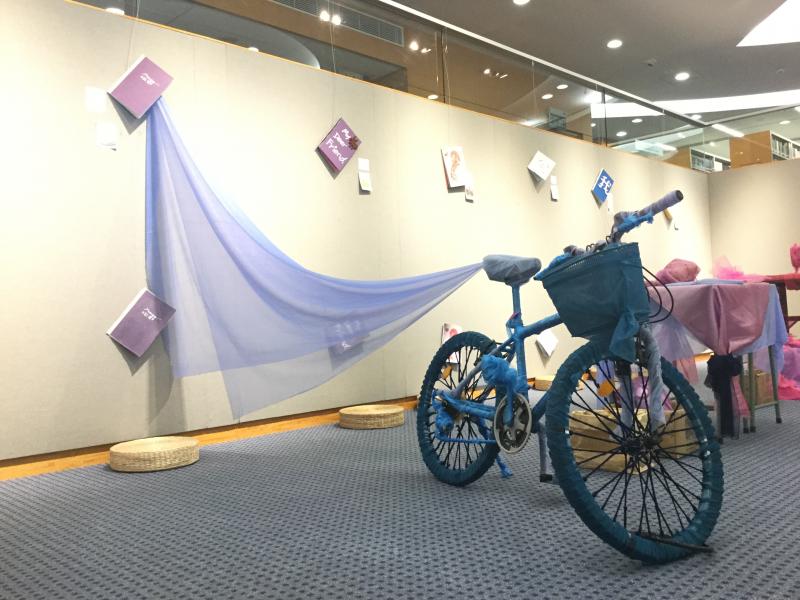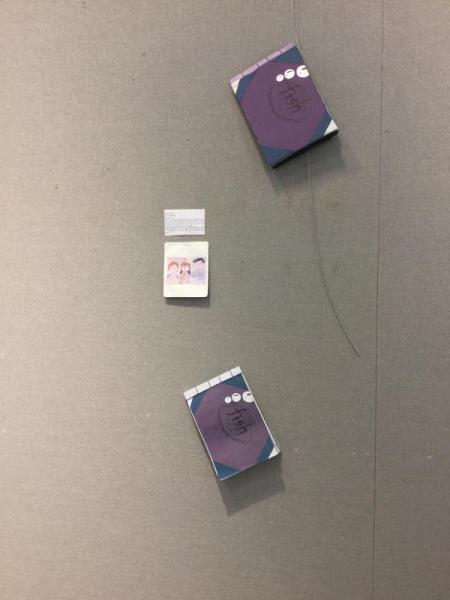 More exhibition photos are available in New Asia College Library Exhibitions LibGuide.