Date: December 18 - 29, 2017
Venue: New Asia College Ch'ien Mu Library
Exhibition Statement:
Eyes shut,
Draw a circle.
(I began my bravura.)
You shook me off with the softest grin—
None left but the circle.
Sun Ziping
Life is a cramped enclosure:
It does not always let "us" all in.
The slightest step astray pushes me out of yours,
Or you out of mine.
"Please mind the gap and the closing doors—"
Yet the train doors squeeze me into you again.
Man evolves to learn four vague ideas of interpersonal distances*:
A public distance of 3.7m to 7.6m, for random strangers and public speeches;
A social distance of 1.2m to 3.7m, for acquaintances and social occasions;
A personal distance of 45cm to 12m, for close friends and chit chats;
An intimate distance of 0 to 45cm, for lovers and hugs.
The intrusion into inappropriate radii arouses discomfort, insecurity, and possibly anger.
Living an urban life, we are so used to such an intrusion that distances between "you" and "I" become trivial.

In this circle, we explore "you" and "I."
*The idea of interpersonal distances was raised by Edward T. Hall in The Hidden Dimension.
Poster: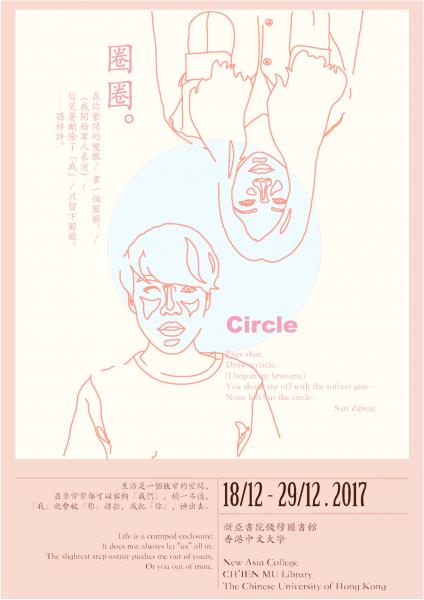 Exhibit:​