In appreciation of the generous donation from Dr. Pak Suet Sin and the Yam Pak Charitable Foundation, and to celebrate Dr. Pak's 90th birthday, the Chinese University of Hong Kong Library will present the exhibition "Unveiling the Splendor of the Flower Princess: An Exhibition from CUHK Library's Yam Pak Collection in Honour of Dr. Pak Suet Sin's 90 Years" from March 27 to July 31, 2017. The exhibition will be open to the public starting 14 May.
The exhibition will showcase the Library's invaluable collection of the Sin Fung Ming Troupe's libretti, stage stills and other photos, among which the Troupe's clay-print libretti are the most valuable treasures. The clay-print libretti were usually produced in no more than a dozen copies and were accessible only to principal performers, the percussionist, and the stage instructor. They are the relics of the playwrights' original ideation, glinting with their great creativity. Another set of treasures is the Troupe's stage stills which perpetuate the glamour of the stage and the glory of its actors and actresses.
We invite our visitors to follow the steps of the Sin Fung Ming Troupe, along the path of Hong Kong Cantonese opera's development.
Details:
Date: 27.03.2017 – 31.07.2017
Venue: Exhibition Area, University Library, The Chinese University of Hong Kong
Opening hours: http://www.lib.cuhk.edu.hk/en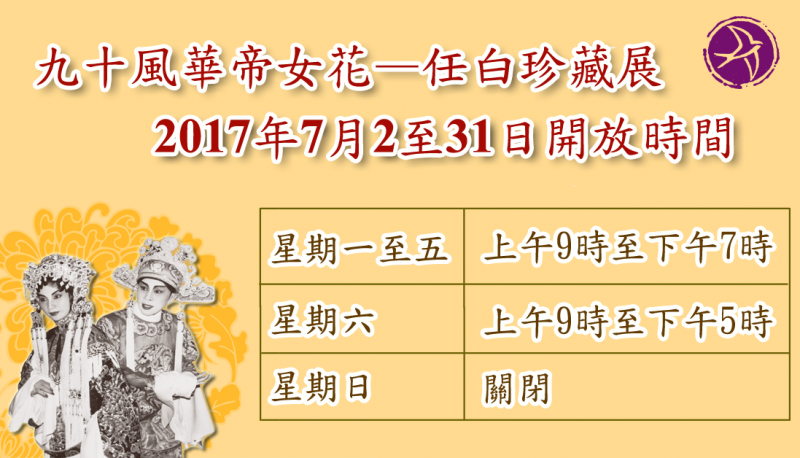 Enquires: 3943 8740 / spc@lib.cuhk.edu.hk
Online exhibition: http://libguides.lib.cuhk.edu.hk/SC_flower_princess201703
Shuttle Bus Services
A free shuttle bus has been arranged to run between University Station and University Library on Saturdays and Sundays during the exhibition period. Time-table: