Speaker: Cheung Yuen Man, Mak Chi Ho
Date: 1 Feb 2013
Time: 3:30pm to 5:00pm
Animals seek for survival, but not death. Even ants treasure life, let alone humans. In reality, who's controlling the fate of animals? How we harmonise between humans and animals reflects our values and respect of life.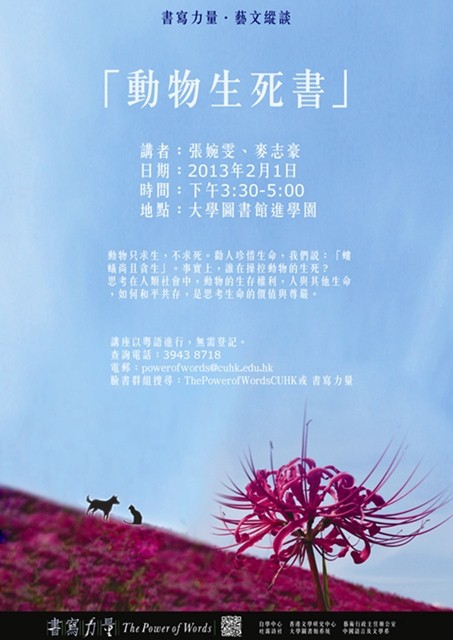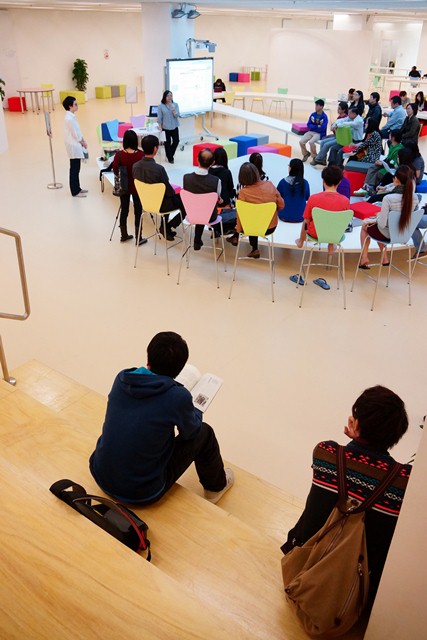 ...