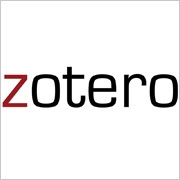 Feature highlights:
A free, open-source, web and browser-based citation tool that works best with Firefox.
Collects metadata (including citation information) and stores PDFs, files, images, links, and whole web pages for easier retrieval.
Is able to store a "snapshot" of a document, which may actually be the PDF of the document.
Free download:
Zotero is free citation management tool. Please download the free version from here
Online tutorial:
Self-guided instruction in the form of tutorials, FAQ, and webinars are available through Zotero