VUCA (Joint Display)
Date & Time
2023/01/16 to 2023/02/03
Artists: Siu Ka Hei, Chan Hiu Ying Janet, Chi Tin Sui and Cheung Tsz Ki
Date: 16 – 27 January 2023 (Extended to 3 February 2023)
Venue: New Asia College Ch'ien Mu Library
Statement:
Nothing is more certain than uncertainty. Change is the sole eternity, the end of imagination, and the hope of survival. Humans are born to develop and follow habits, which also allows the world to function. Due to the dependence on habits, we prefer much stability in our lives; when faced with fates of uncertainty ranging from genetic mutations, physiological changes, economic fluctuations, political crises to natural disasters, our conventional strategy for self protection is to establish "daily routines". Life is made up of unpredictability, complexity and vague consciousness, fear and hope would coexist and last forever when humans try to overcome infinite uncertainty with limited cognition. VUCA is an acronym for volatility, uncertainty, complexity, and ambiguity. It is a military term that originated in the 20th century, describing the uncertain, complex and ambiguous world dominated by multilateralism after the end of the Cold War. The term has reminded us to be alert to the new normal of chaos, turmoil and rapid changes, also to ponder ways to adjust mentality and make plans out of despair at the moment when global disasters, ecological crises, political violence, and fierce battles are imminent. The exhibited artworks reflect on the application of VUCA in life from the artistic perspective. Various medium such as painting, installation, sculpture and mixed media are employed to explore randomness, disorder, imaginary war zones, human curiosity towards unknown, loss of semantics, repetition of images and symbols as well as interpretation room for spiritual meanings, and so forth.
Poster: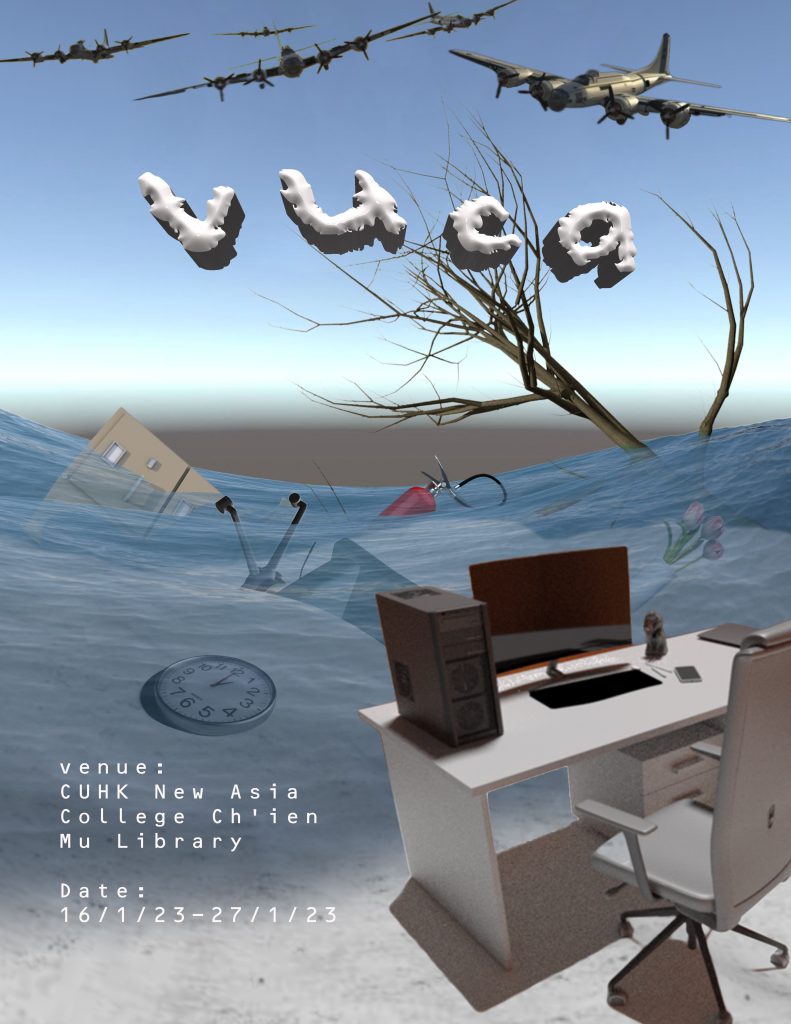 Art Work: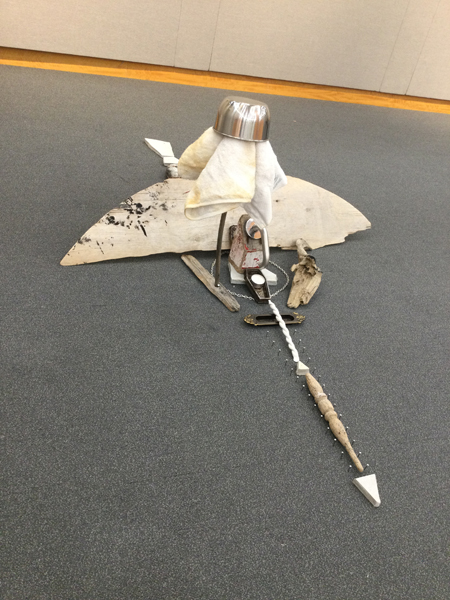 More photos are available in New Asia College Library Exhibitions Archive.