About Us
Digital Scholarship Lab on the G/F of the University Library aims at providing a cutting-edge space for supporting digital scholarship research. As a new form of scholarship in the 21st century, digital scholarship research is to incorporate digital tools and methodology such as GIS, text mining, data visualisation into the research. The Lab is established to provide the required space, tools and services to support this advanced form of scholarship.
The Lab consists of a Visualisation Room and a Seminar Room. Visualisation Room provides a huge digital display wall and a 80-inch touch-screen interactive white board for research data visualisation and facilitates digital scholarship research. The digital display wall is 2m high and 5m wide that is made up of twelve 55-inch high-resolution LED TV to provide an extremely high resolution of over 24 million pixels. It can be connected to the interactive white board to provide interactivity with digital objects.
Seminar Room provides high performance computer workstations equipped with specialist software for supporting digital scholarship research, reconfigurable tables and chairs for discussion, sharing and group work and a Consultation Room for one-on-one advice on digital scholarship projects.
In order to promote digital scholarship research, workshops and seminars on using specialist tools and methodology will be arranged. The Visualisation Room and Seminar Room are open to reservation by faculty members and researchers for conducting research, seminars, tutorials, small classes, and other research-related activities.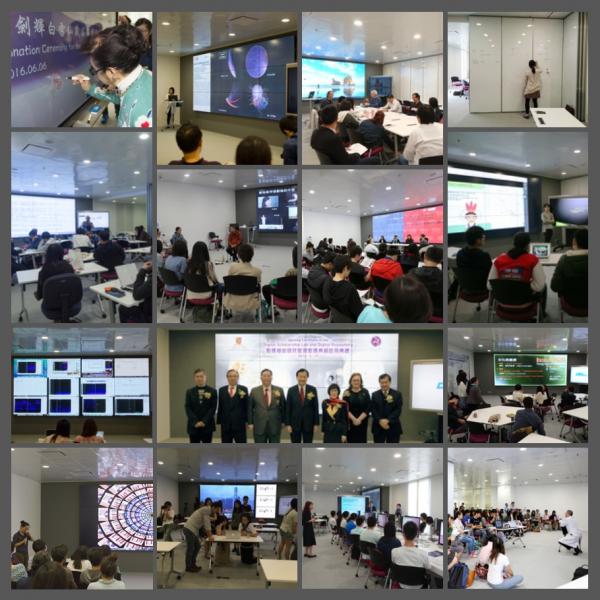 Today's Opening Hour
8:20am - 10pm
People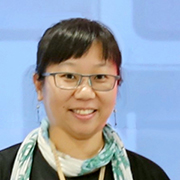 Ms. Kitty Siu
Digital Scholarship Librarian