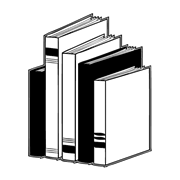 What is Course Reserves?
Course Reserves is one of the core library services to support the University's teaching and learning by ensuring that essential and heavily used academic resources are available to students. Items in the Course Reserve are for short loan so as to expedite circulation and increase student's accessibility to course related resources.
The Course Reserves Collection is searchable via LibrarySearch by instructor's name, course title and course code. Links to relevant e-books and electronic articles are also included in the course reserves search function. Teaching staff are welcome to make use of this service.  For details, please refer to the Course Reserves Depositing Guidelines.
Where are the Course Reserves?
| Types of Course Reserves | Locations |
| --- | --- |
| Library books selected for Course Reserves | In UL, CCL and ARL, these items are placed in an open reserve area and are checked out by users via the Self-service borrow machines. In other branch libraries, these items are kept behind the Service Counter. |
| Library multimedia materials selected for Course Reserves | In UL, these items are placed in an open reserve area and are checked out by users via the Self-service borrow machines. In other branch libraries, these items are kept behind the Service Counter. |
| Personal items from teaching staff | Service Counter at the UL and all other branch libraries |
How many Course Reserves items can I borrow?
Eligible user may borrow up to three items at any one time.
What is the overdue fines for Course Reserves?
A fine for HK$1.00 per hour per item will be levied on late returned materials.
Course Reserves Depositing Guidelines (for teaching staff)
Course Reserves service is a function of the teaching cycle and the curriculum. To make sure items in the Course Reserves are up to date for course use, they are reviewed every semester so that items no longer needed for courses can be released for general circulation.
How to place course materials on reserve
To place items on reserve, you need to fill out a request form.
Steps:
Fill in the course information on the upper part of the form. You may enter "none" if course code or course title is not applicable. All other fields are mandatory.
For Print Reserve and AV Reserve, you may complete the information about the reserve materials in English or Chinese: author, title, call number, loan rule, etc.  Then click on Submit button. If you want to request multiple items, check the button Yes next to Add More Record at the bottom of the form. Lecture notes, journal articles, problem sets and solution and personal books, etc. may also be put on reserve. Send the materials to the Library would like to put the materials on reserve after submitting the Request form.
For Electronic Reserve, due to the copyright concern, the library can ONLY accept e-journal articles and titles from library's subscribed databases.
What are the loan period for print reserve and AV reserve?
Print reserve and AV reserve materials are for short loans, ranging from 2 hours to 7 days.
May I deposit personal photocopy of journal articles or book chapters?
The Copyright Ordinance (The Laws of Hong Kong, Chapter 528) governs the making of photocopies or other reproduction of copyrighted materials. The Library reserves the right to refuse to accept a copying order, if, in its judgment, fulfillment of the order would involve violation of the Copyright Law.
What is the processing time of placing items on reserve?
The library will process course reserves materials within 2 working days after receiving requests. However, at the beginning of the semester when large numbers of materials are being placed on reserve at the same time, please allow more time to complete the process. Longer processing time is expected for:
Requests submitted on or after the first day of class.
Library items which are currently unavailable.
Requests with an incomplete citation.
Course reserves requests are processed in the order they are received. There will be no priority given to requests submitted after the semester has started.
May I get borrowing statistics for items that I have placed on reserve?
At the end of each semester, the circulation statistics of the course reserves items will be sent to the teachers for their reference.