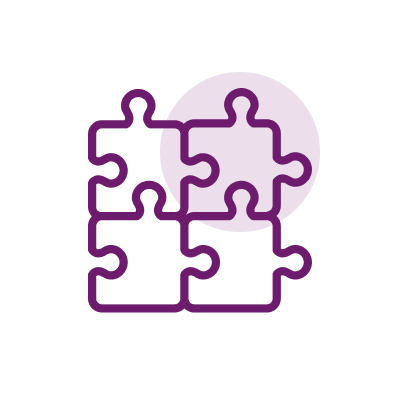 Partnerships
Working in partnership is a key plank of the Library's strategic plan. We believe positive working relationships within CUHK and beyond allow us to design and deliver valued collections, services, and facilities.
Local partnerships
Within CUHK we work closely with our colleagues in faculties, colleges, professional services, and our students. Partnerships have enabled us to curate the Hong Kong Literature Collection, deliver innovative events like hackathons, and improved spaces such as the renovated United College Library to name just a few of the positive outcomes of partnerships.
Within Hong Kong we are active members of JULAC, Hong Kong's academic libraries consortium, participating in HKALL for resource sharing and the JULAC Library Card scheme enabling reciprocal access to collections and study space across Hong Kong.
We also work with Hong Kong Public Library on joint events such as the Library Festival.
Regional partnerships
We are a founding member and permanent Council member of the Guangdong-Hong Kong-Macau University Library Alliance, a sub-group of the Guangdong-Hong Kong-Macau University Alliance. To support resource sharing we are members of the China Academic Digital Associative Library (CADAL), the China Academic Library and Information System (CALIS) and the Co-operative Committee for Chinese Name Authority (CCCNA).
We have Memoranda of Understanding with Peking University, Fudan University and Nankai University, facilitating exchanges of staff and ideas.
International partnerships
We are members of the Pacific Rim Research Libraries Alliance, also known as PRRLA, which focuses on cooperative ventures among academic libraries located around the Pacific Rim. The Pacific Neighborhood Consortium (PNC) is another forum for learning and sharing.
Formal links with significant libraries such as the University of Toronto Libraries and in Europe the Berlin State Library support resource sharing and ideas exchange.
Projects
The Library's work to improve services and facilities for users is often project based. Current and past projects include:
Evolving CUHK Library Spaces
Digital Scholarship Projects
Research Data Management Project
JULAC Shared ILS Project (May 2014 – July 2017)