Adobe ID is now mandatory for using Adobe Creative Cloud products like Photoshop or Illustrator. When you open any of these products, you will be prompted to sign in with an Adobe ID.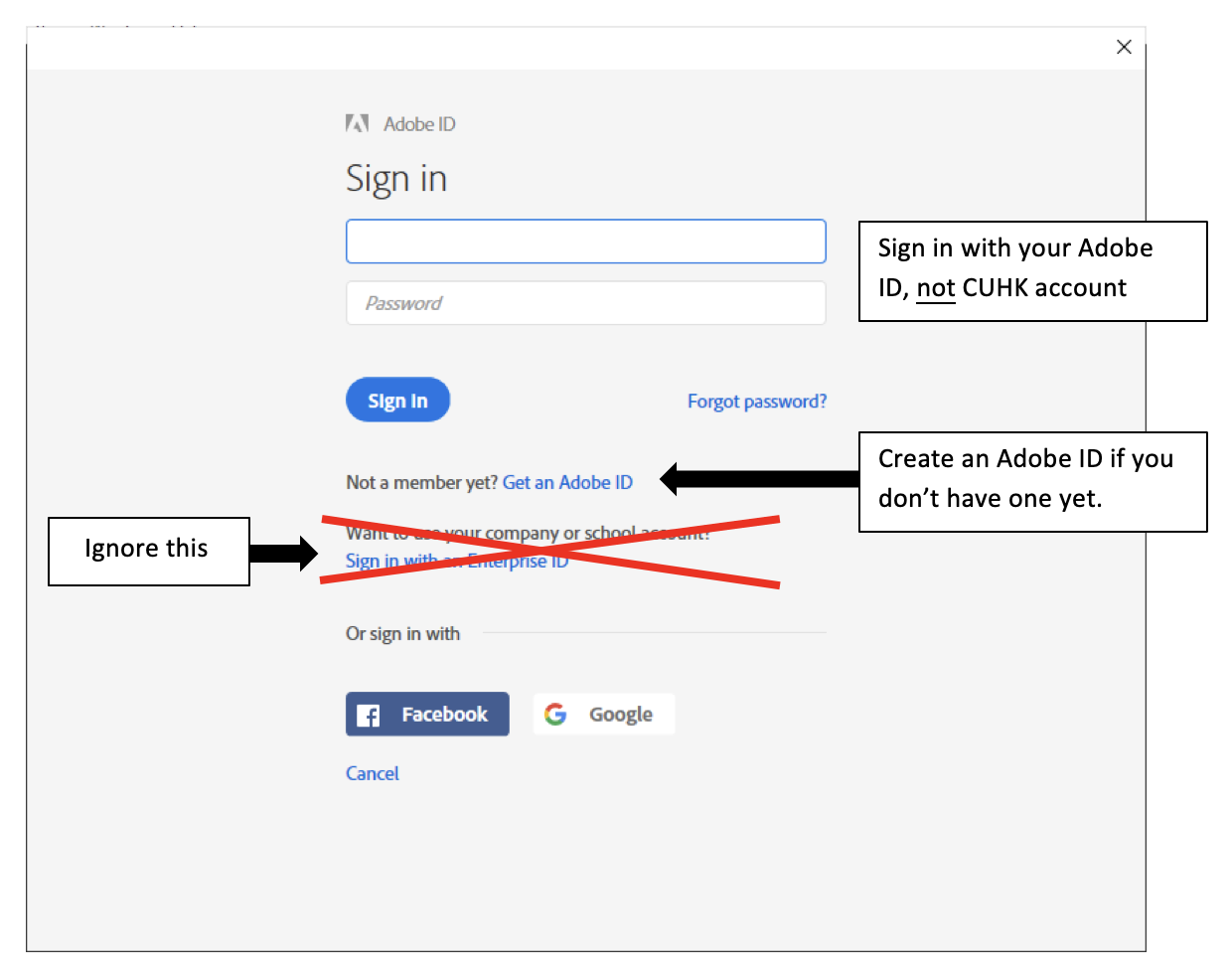 If you do not have an Adobe ID, click the "Get an Adobe ID" link to create an Adobe ID. You may also create the Adobe ID at https://accounts.adobe.com/ .
Please note: Adobe ID is different from your CUHK account. If you encounter account login/password issues, please contact Adobe.
After using the product, go to the Help menu and click Sign Out.