This Collection intends to collect and preserve all kinds of materials published in China between 1912 and 1949 (Minguo / Republican Period). All subjects are covered. As publications in this period are fragile and easily be torn off, readers are advised to exercise great care when using these materials.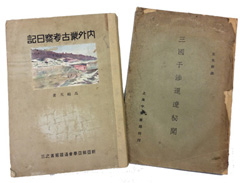 All the materials in this collection can be searched through the LibrarySearch. Currently, over 1,300 Minguo books were digitized and available for open access in the CUHK Digital Repository. Please click here to access.
Users may request these items in advance via "Request Options" in the item record. All items must be used in the Special Collections Reading Room, University Library.
Service hours :
Monday – Friday 9:00 am – 5:30 pm
For enquiries, please call 3943 8740 or email to spc@lib.cuhk.edu.hk