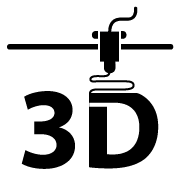 Bring Design Concepts to Life – The Library is pleased to offer a trial run of 3D printing service at the Learning Garden for students, staff and faculty.  3D printing is a process of making a physical model, which helps users to rapidly build prototyping of their working models.  We hope to inspire students to explore new interest in design and help them to bring their creations and design concepts to life.
Printer Information
Printer model                            UpPlus2 – 3D Printer
Model material / colour             PLA / WHITE or GRAY
Build size                                  14cm x 14cm x 13.5cm (max.)
Layer thickness                         0.15 to 0.4mm
Print charge                              First 10 grams: $30; Every subsequent 5 grams: $5
Print time                                  Roughly 10 minutes per gram
Using the 3D Printing Service
A. Submit Print Request
Bring complete build model(s) in STL format on a flash drive to the Learning Garden Help Desk during service hours.
Each request can print a maximum of 3 models provided that the total size of model does not exceed the maximum build size of the 3D printer.
Staff will ask what build size, density and layer thickness needed for the 3D model.  They will verify your model(s) and complete a 3D Print Request form with print charge and time for you.
Staff will add your print file to the printing queue and estimate the pickup time for you.  If there is a high demand of print requests, the Library may group multiple print files together and schedule one print per day.
Staff will complete a cost slip with print charge for you.  Bring the slip and pay the print charge at the service counter on G/F of the University Library. Service counter will issue a receipt to you.
Return the receipt to the Help Desk for collecting your printed object(s).
B. Collect Printed Object
Printed object(s) must be picked up within 7 days during service hours. You must present your CU Link card, the user copy of the print request form and the receipt to the Help Desk in person for collecting your printed object(s).
A toolkit, including clamp, gloves, forceps & putty knife, can be borrowed from the Help Desk to cleanly remove rafts and support materials of your printed objects.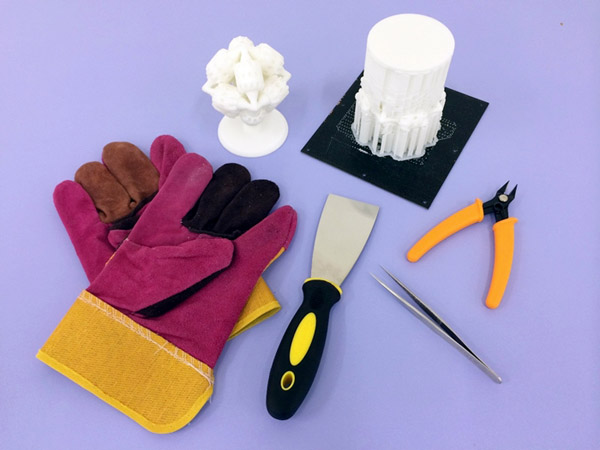 C. Important Notes
The Library reserves the right to refuse any request for 3D printing if there is in doubt that the 3D model may infringe copyright, or the 3D model is incomplete or an undesirable item.
The Library provides no cash refunds on the 3D printing service.
Service hours
9:00 a.m. to 5:00 p.m., Monday to Friday (except public and the University holidays)
The Help Desk provides limited consultation to verify the completeness of your model for 3D printing during the service hours.