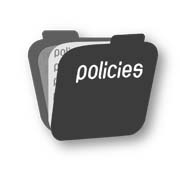 Special Collections Reading Room Rules
The Reading Room is exclusively for the use of the Library's Special Collections and archival materials under supervision. Any requested materials must be used in the Reading Room.
Users must NOT take away any Special Collections or archival materials. All materials must be returned to Library staff on leaving the Reading Room. Users are responsible for all materials delivered to them until these materials have been properly returned. All items removed from the Reading Room must be presented to Library staff for inspection.
Personal belongings (e.g. coats, bags, backpacks, cases, scanners, umbrellas, books, stationery, etc.) are NOT allowed in the Reading Room.
All personal belongings are to be stored in the lockers provided as directed by Library staff and users are reminded to keep their valuable personal items (e.g. wallets) with them at all time.  Users must remove all personal belongings from the lockers and return the keys to Library staff when they leave the Reading Room. The Library is not responsible for the loss or theft of personal belongings stored in the lockers.
Food, drink (including water), gum, etc., are NOT allowed in the Reading Room.
Before examining Special Collections or archival materials, users should remove any dangling items (e.g. jewellery, identification cards, etc.) which may come into contact with the materials.
Always handle materials gently with clean hands. Cotton gloves may be required to handle Special Collections or archival materials.
It is permissible to make copies of Special Collections material but users must comply with the Copyright Ordinance (Cap 528). Please ensure no flash photography is used. If images are to be used in publications please consult Special Collections staff.
Notes may be taken with the pencils and paper provided by the Library or, with permission from the Library, on laptop computers or similar portable devices.
Users must NOT re-arrange archival materials in any way. Report any irregularities immediately to Library staff.
All materials must NOT be marked on, defaced, altered, folded anew, or traced on. Do NOT open uncut pages.
All materials must be placed flat on the table all the time; and

do NOT held materials in hands or on the lap,
do NOT use materials as a support for writing,
do NOT place anything on top of the materials,
do NOT remove documents from folders,
do NOT remove photographs from their holders,
do NOT use pencils or other objects as bookmark (paper bookmark will be provided),
users must NOT lean on the materials,
take care in turning pages to avoid tearing or other damages, and
opened bound volumes must NOT be placed face downward on the table.

Any damaged or missing items must be reported immediately to Library staff.
Users may be denied access to Special Collections or archival materials if they fail to follow any one of the above rules.
The above rules are subject to revisions without prior notification; and the latest version shall prevail.
Conditions on Access to Archival Materials
The Chinese University of Hong Kong Library (the Library) reserves the right not to grant access to archival materials.
The archival materials are for the sole use of each user and the materials must be used for a non-commercial research or private study.
When restriction on access is imposed according to agreement with the donor, it is the responsibility of the user to identify, locate and contact the donor for written permission to access.
User is responsible to abide by the law of copyright and privacy. The Library assumes no responsibility for the use of the materials by the user.

User must not reproduce or publish any archival materials without the prior written permission from the copyright holder(s) and the Library.
Archival materials may contain personal, sensitive or confidential information that is protected under privacy law. User should note that the disclosure or use of information pertaining to identifiable individuals represented in the materials without the consent of those individuals or concerned parties may have legal ramifications for which the Library assumes no responsibility.

Advance notice in writing of at least three working days is required for requesting access to materials.
All materials requested must be used on site in the Special Collections Reading Room under supervision.
User may request a maximum of up to five folders at a time and only one folder of archival materials will be handed over to the user in each transaction. For some materials, photocopies may be provided in lieu of originals.
No material will be delivered to user one and a half hour before the Reading Room closes. All materials must be returned thirty minutes before closing. Library staff reserves the right to examine all personal belongings removed from the Reading Room by user.
User must abide by the Library's Reading Room rules and other instructions from Library staff. Failure to follow any of the conditions above will result in the termination of access to the Library's archival materials.
The above conditions are subject to revisions without prior notification; and the latest version shall prevail.