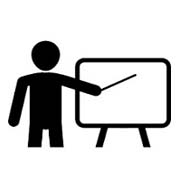 Library Visit
We are happy to receive visit to our collections in relation to the course you teach. Our librarian can introduce and provide guidance to the use of special collections.
It is preferable that the visit request can be made seven days in advance.
Instruction
Our unique collections of rare books, Hong Kong Studies, archives and manuscripts are primary resources for teaching and learning. We are happy to conduct instruction or workshops on special collections that will be useful to your course or students' assignment.
In order for our librarians to have adequate preparation for the workshop, it is preferable that the workshop request can be made 21 days in advance.
Other Activities to Support Teaching
If there are other activities that you think can be supportive to your teaching, please feel free to contact us.
To Schedule a Visit / Workshop
Please contact library staff at 3943 8740 or email to spc@lib.cuhk.edu.hk