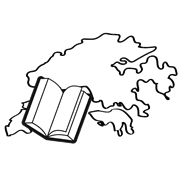 You can initiate your search in HKALL by using one of the following methods:
Limit the searching scope to "HKALL" on LibrarySearch;
Visit directly to the Homepage of HKALL to initiate searching.
Make a request
Search via the CUHK LibrarySearch;
If you initiate your search using the searching scope "CUHK", you may click "THis item in HKALL" under "Links" when the item is not available in CUHK Library;
You can only see the request options after authentication through CUHK Login. Click on "HKALL Request" to request your desired item;
If you cannot see the HKALL Request" option, it might be because:
- Your HKALL hold/loan quota is exhausted;
- The item is not requestable through HKALL;
Specify the volume number (if applicable), select your pickup location and submit your request;
HKALL will direct your request to a lending library after your submission. Your request will be sent to another library in line automatically if the initial library is not able to fulfill your request.