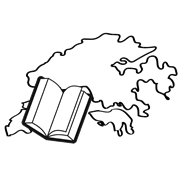 The "ready for pickup" items will be held at the requested Service Counter or self-pickup station for 5 calendar days after formal notification. Items not claimed will be returned to the lending library without prior notification to the requester.
All HKALL items are subject to recall by the lending library. Upon recall, the CUHK users who have borrowed the items will receive an email notification. The original due date may be shortened. Users may keep the items for at least 15 calendar days.
All borrowed HKALL items may be renewed up to the maximum loan period if they are not recalled by the lending library. Borrowers can renew their loans in person or online via My Library Record anytime before the due date. The new due date is calculated from the date of renewal. Any overdue fine will be recorded automatically.
All HKALL items must be returned at the Service Counter of any CUHK Library.
Fines for overdue item or late renewal:
Normal overdue: $2/day/item
Late renewal: $2/day/item
Recalled overdue: $4/day/item