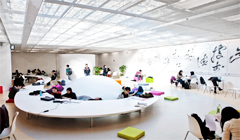 As a library initiative to support the University-wide themes on Innovation and Entrepreneurship, the Learning Garden, a popular 24/7 space for students will be conducting a refurbishment project to create the first MakerSpace for the CUHK community.
Collection moves (May to 31 August 2018) -- Completed
Majority of audio-visual collections was relocated from the United College Library to the Learning Garden
Majority of General books (A Class) at Learning Garden was relocated to the United College Library
MakerSpace project (Dec 2018 to Summer 2019)
Four Key Components:
Augmented Reality (AR) and Virtual Reality (VR) facilities ;
Creative Media Production Space for video and VR creation ;
Maker Work Space equipped with various production tools
Digital Fabrication Space equipped with 3D printers and scanners.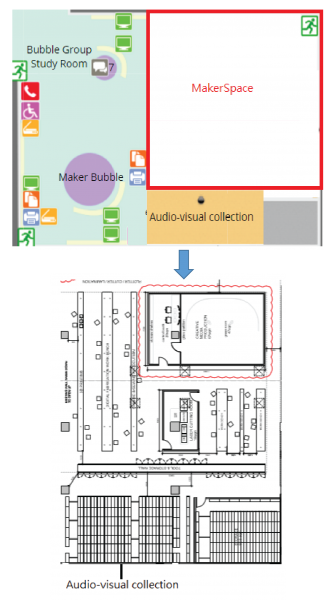 2018.12.20: The layout before the MakerSpace construction work.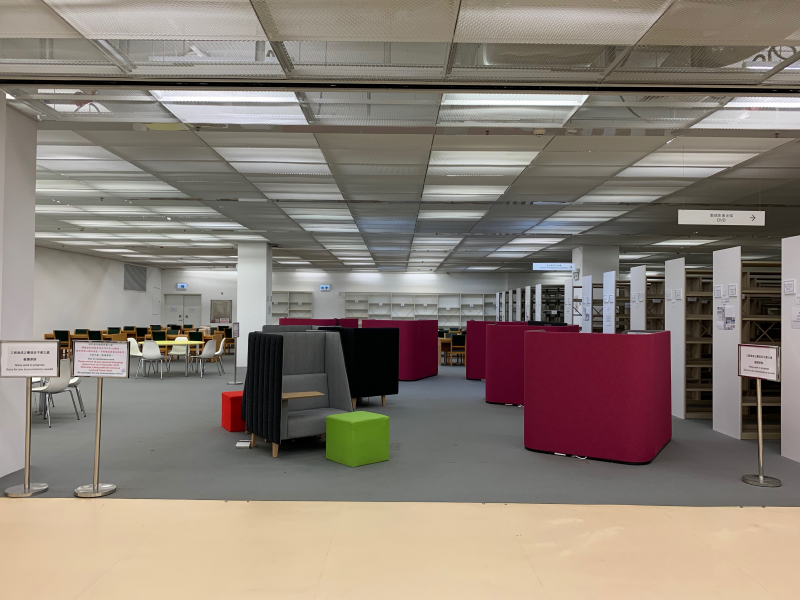 2018.12.21: Bookshelves and furniture were removed.
2019.01.02: The hoarding was completed with a passageway created to the audio-visual materials. Library users can access audio-visual materials 24x7.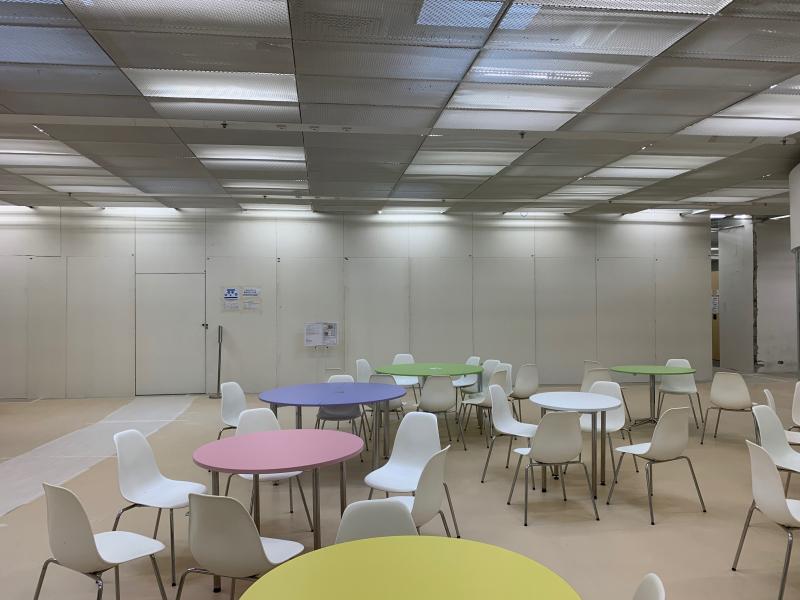 2019.02.15: Sound-proofing bricks
2109.03.01: The sound-proofing walls of the Creative Media Production Studio are going up.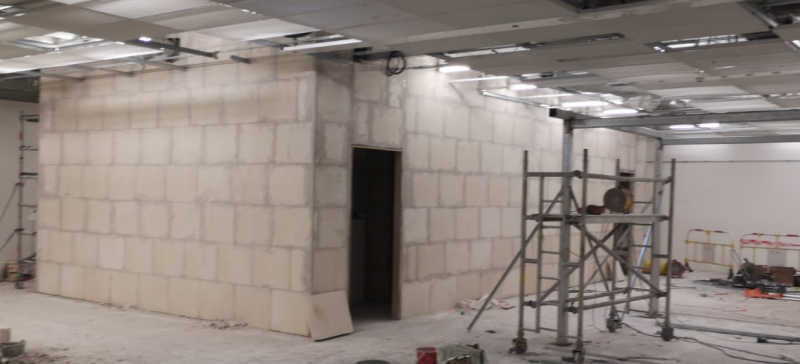 For updates on the refurbishment project and the collection relocation, please visit our library web page or Blog or follow us on twitter.
Tel: (852) 3943 9730
Email: liblc@lib.cuhk.edu.hk