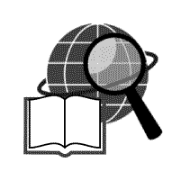 Eligible users are granted different types of quotas for requesting articles and book chapters from local and overseas libraries per academic year.
Books borrowed from other UGC libraries via HKALL are free and not included in your quota.
Free Quota
Your free quota is used for obtaining articles free of charge from local libraries as well as overseas libraries with reciprocal agreements.
Subsidized Quota
Your subsidized Quota is for obtaining articles from overseas libraries with no reciprocal agreement. Users will be charged at a flat rate of HK$60 per article. The remaining cost will be subsidized by the Library. This only covers regular article requests but not expensive items such as dissertations and theses. Users will be informed about the full cost charged by the lending libraries.
Type of Users
Free Quota
(Local & Overseas with Agreements)
Free of Charge
Subsidized Quota
(Overseas)
HK$60 Per Article
Faculty and Teaching Staff
150
20
Research Staff
150
10
Postgraduate Students
100
10
Administrative Staff (Terms A)
100
10
Final Year Undergraduate Students
(Limit to photocopying requests available in UGC libraries).
20
Not applicable
* If the above quotas are used up, users will be informed and the costs for additional requests are:
Free Quota: HK$10 per request
Subsidized Quota: At cost charged by lending libraries.
Costs for overseas interlibrary loan services with no agreement
The cost is fully determined by the charge scheme of individual overseas library. The photocopying charge of some of overseas libraries depends on the total number of pages copied, plus the copyright fee (if appropriate). Book loan charge also includes the postage.
Users have to set the maximum cost when submitting requests from overseas sources. The Library will try its best to fill the requests within the maximum cost set by users. If the cost exceeds the set limit, users will receive email notification, asking them to confirm acceptance of the new charge.
Cost (for reference only):
Photocopying: HKD100-300
Loan: HKD300-500 (including postage)
Thesis: HKD500 (minimum)