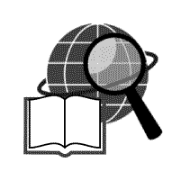 Delivery and Loan Returns
Email notification will be sent to requesters upon receipt of their articles and loan materials, articles will be delivered electronically to your ILLiad account in PDF format, except in special cases.  They can be viewed and printed from your CUHK ILLiad account within the specified period.  Acrobat Reader is required to view the article.  The articles will be automatically deleted after 14 days' of posting.
Please do not return your interlibrary loan materials at any CUHK book drops.  Please keep the loan slips attached to the book intact for identification purposes.  Requesters will be charged for any book loss or damaged due to mis-return of materials.
Loan Period and Renewal
There is no need to return journal articles and other photocopies.  The requester may keep the photocopy.
Books, microforms, as well as dissertations in some cases, are for loan only.  The lending library determines the loan period.  Requesters have to observe the due date indicated on the green slip on the cover of the item or anywhere conspicuous.
Users may renew loan items online via ILLiad at least two working days before the due date.  Whether an item can be renewed is determined by the lending library.  Normally, renewal is not allowed by overseas libraries.  Users will be notified by email if the renewal request is accepted.  Please write down the new due date on the green label on the cover of the item.  Books not accepted for renewal must be returned on time.
Details for renewing items via ILLiad can be obtained from the CUHK ILLiad User Guide.
Late Return and Fine
A fine of HK$1.0/day/item will be imposed on any late return of loan item.