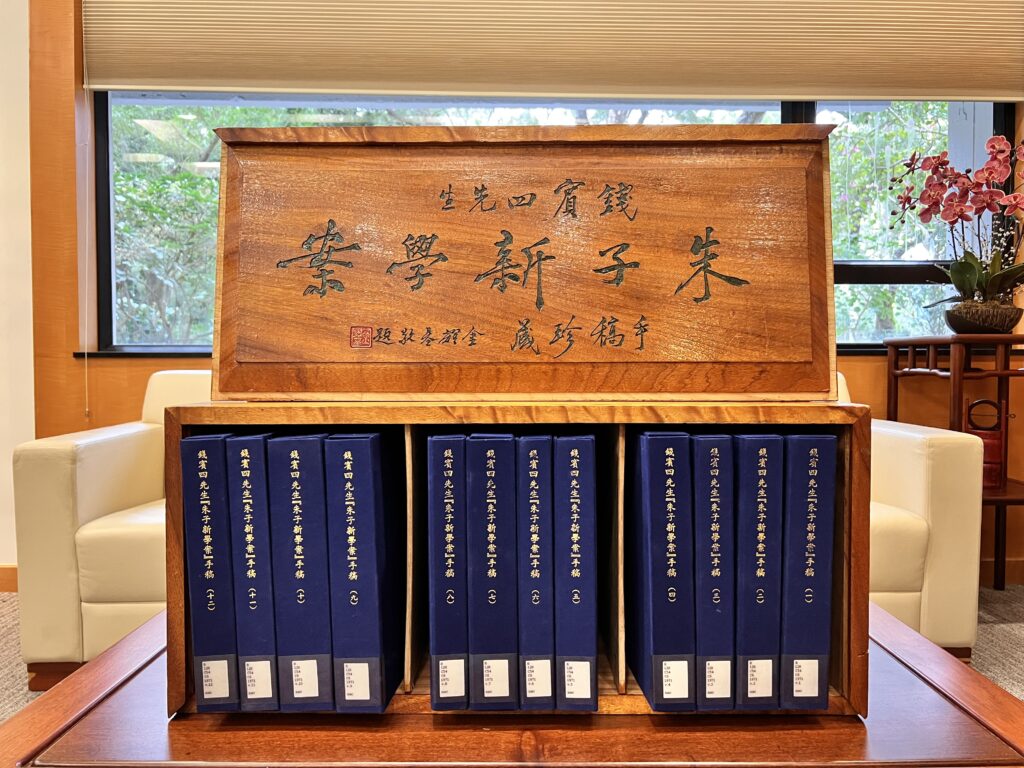 A New Academic Case of Zhu Xi

A New Academic Case of Zhu Xi was a masterpiece by Prof. Ch'ien Mu. It was completed over the course of seven years and amounted to 1.5 million words in total. The book was published in 1971 and the manuscript was donated to the Ch'ien Mu Library of New Asia College in 1978. Zhu Xi (1130-1200) was one of the most prominent neo-Confucian scholars in the intellectual history of China. Prof. Ch'ien meticulously traced the origins of each concept in Zhu Xi's writings to illustrate how the philosopher's ideas evolved over the years. Sun Dingchen, in his article "An Introduction to the Main Publications of Mr. Ch'ien Mu", highly recommended Ch'ien Mu synopses of Zhu Xi's philosophy in the book, which one should refer to before and after reading the whole book to understand Zhu Xi's place in intellectual China.
In 2016, CUHK Library digitized the manuscript as high-resolution images. For more details, you may browse the archives from A New Academic Case of Zhu Xi.
During the 50th anniversary of the New Asia College Ch'ien Mu Library on CUHK campus, the 'A New Academic Case of Zhu Xi' Manuscript Display is showcased from 28 August to 29 September 2023.