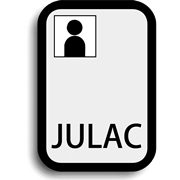 JULAC Library Card Holders from other UGC libraries may register with their JULAC Library Cards issued by their institutions at the University Library.
Due to Campus Access Management Measures, please bring your JULAC card and HKID card for visitor registration to enter the campus. Please note that all Library Card holders must abide by any CUHK campus access measures/restrictions, including any infection control measures, when using the Library Card. 
Charges 
Undergraduate students of other UGC universities: An annual registration fee of $50 for a Reader's card
Postgraduates and staff of other UGC universities: Free of charge
$50 will be charged for a card replacement.
---